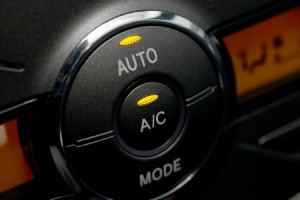 Spring is here, and if you're like us, you've already taken a drive with the windows down at least once. Temperatures are only going to rise, and soon enough you'll be turning that dial on your dashboard from heat to cool air to AC.
Air conditioning is a nice luxury that most people don't give a second thought to until their unit stops working. Today, we explain some of the most common reasons why your car's air conditioning isn't working.
Refrigerant Leak – A leak in the air conditioning system is one of the more common problems we see with broken AC units. To fix this, mechanics inspect the hoses and flush the system to identify the leak. Once the leak is found, we simply seal the crack and recharge the refrigerant. Preform regular maintenance checks to prevent leaks in your hoses.
Broken Cooling Fans – Cooling fans, as their name implies, help push the cool air into your car's cabin. If one or more of the fans break, you'll notice it pretty quickly. Replacing the fans is a relatively quick fix for most mechanics.
Compressor Issues – There is a clutch on the compressor on the front of your air conditioning unit that can cause problems if it gets stuck. Compressor issues can be very problematic, especially if the clutch gets locked in the "on" position. If that happens, your AC will run constantly, draining your fuel efficiency and locking you into a perpetual state of cool. If it gets stuck in the off position, a mechanic will have to determine why the clutch isn't engaging.
Major Problems – If one of the above problems goes unaddressed for too long, it can cause other issues with your air conditioning unit. A leak can cause fan issues, which can lead to compressor problems. In this scenario, your mechanic may need to replace the whole AC system, which isn't cheap. As always, the best way to prevent major issues is to fix minor problems when they arise.
Related source: Ward Automotive
---
Tagged With: