Minnesotans wouldn't be able to drive in the winter without road salt, but it's not a perfect solution. Salt lowers water's freezing point, keeping icy patches off the road, but the salty mixture also causes corrosion to your vehicle. Today, we've compiled a couple of tips to help ensure your car's undercarriage remains corrosion free. But first, let's look at why road salt breaks down your vehicle.
Damaging Salt
Salt damages your car's undercarriage through an electrochemical reaction between iron and oxygen. Iron is compromised of excess electrons, while oxygen is always looking to take on extra electrons. When they combine, corrosion is inevitable.
Enter water and salt. Water helps speed up the chemical reaction by bringing more oxygen and carbon dioxide to the so called corrosion party. The problem is that water alone doesn't speed up the process all that much. Pure water without many ions doesn't function well as an electrolyte . When salt is added to the mix, the free floating ions in its composition add a lot of ions to the equation. These excess ions rapidly increase the corrosive reaction.
Carbon dioxide in the watery mix combines with the iron on your vehicle's undercarriage to create iron hydroxide, a form of rust that separates itself from the original metal base. This process will continue until the corrosion is removed and the open metal is sealed with an anti-corrosive product. So let's discuss how to protect your car from these destructive road salts.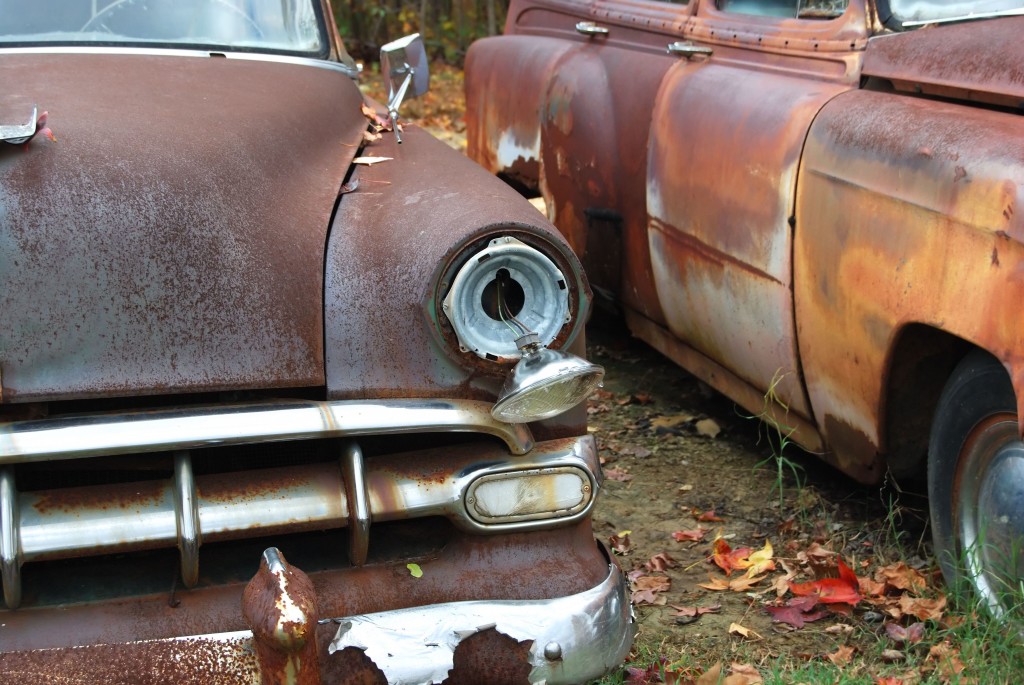 Prevention
Although winter is already in full swing, you can still prep your car to prevent any future corrosion. Typically this is preformed in late autumn, but if the weather warms up, consider these steps.
Completely wash your vehicle, removing any dirt and grime.
Apply a coat of wax and wax sealant. These can be found at local automotive centers.
Pay specific attention to your vehicle's undercarriage, especially the brake line and fuel line. Spray these with an anti-corrosion product.
Treatment
If you didn't have time to prep your car for winter, you can still take some steps to stop road salt from corroding your vehicle. Some tips to consider include:
Regular washes. On particularly wet winter days, take your car to the car wash and give it a thorough cleaning.
Regardless of whether or not you prepped your car, you'll want to give your car a mid-winter seal. On a particularly warm winter day, wash your car, wax it and spray the brake lines with an anti-corrosive agent.
Thoroughly dry your car, this will completely remove any road salt and prevent doors and windows from freezing.
Related source: Hemmings Daily
---