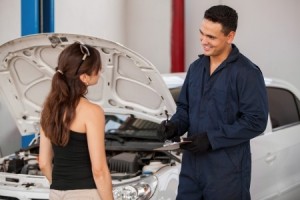 A review of national automotive data revealed that Minnesotans paid less than the average consumer to have work done on their car in 2011.
According to the data, Minnesotans paid an average of $323.51 for "check engine" related repairs, $10 less than the national average of $333.93. As you can see by the lists below, the most costly states for car repair are out west, while the cheapest states are located in the northeast and Midwest.
Five Most Expensive States For Car Repair
Wyoming ($389.18)
Utah ($378.54)
California ($367.86)
Montana ($364.29)
Arizona ($362.65)
Five Least Expensive States For Car Repair
Indiana ($283.95)
Maine ($289.56)
Wisconsin ($289.90)
Iowa ($289.91)
New Hampshire ($292.91)
The data breaks down the two main components of auto repair – Parts and Labor- to get a grand total. The average American spent $215.32 on parts and $118.61 on labor for check engine related repairs in 2011. Minnesota came in south of both of those numbers, as the average cost for parts was $211.68, and the average cost of labor was $111.63.
The most common repair associated with a check engine light was for an oxygen sensor replacement. While some people suggest drivers ignore oxygen sensor issues because vehicle performance will feel the same, oxygen sensor problems can reduce fuel economy by up to 40 percent. At that rate, a driver will quickly shell out more money with increased pit stops for gas than if they would have had the problem fixed when the check engine light first lit up.
Mechanics also noted that ignoring your oxygen sensor can lead to failure of the vehicle's catalytic converter, which can cost hundreds or even thousands of dollars to fix.
Simply put, if your check engine light comes on, don't make it worse by ignoring the issue. It can cost you a lot more money down the road.
Related source: CarMD.com
---