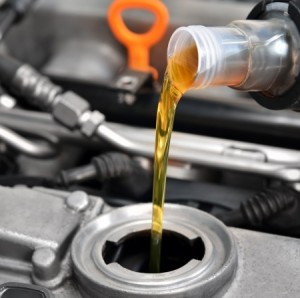 Although the July 4th holiday is in the rearview mirror, summer is still in full swing and that means more miles on the odometer. Before you go on your next adventure, consider these five car care tips that will keep your car in top shape during the hot summer months!
Oil Change – Regular oil changes are one of the best ways to keep your car running in pristine shape. You don't need to change your oil every 3,000 miles, but try not to go over 5,000-7,000 miles between changes. Old oil or dirty filters can reduce your car's efficiency and gas mileage.
Check Your Coolant – Check your coolant reservoir to make sure you are at the appropriate level. If you are low or out of coolant, there may be a leak in one of your hoses. If your car can't properly get rid of excess heat, it can overheat and cause major issues. The summertime is usually filled with hot temperatures, heavy traffic and constant running of your air conditioner, all which cause your car to work harder. Make sure it has the ability to properly cool itself.
Brake Check – The summer months are free of snow, so it's often the time when people drive the fastest. Greater speeds means it'll take more time to bring your car to a halt, which can be problematic if your brakes are worn. Have a mechanic take a look at your brake pads and rotors the next time you bring your car into the shop, and keep in mind that you should replace your pads every 20,000 miles and your rotors every 70,000 miles.
Battery Basics – The cold Minnesota winter left many people in need of a jumpstart at one time or another, but heat can be just as damaging as cold weather on a battery. The excess heat can speed up the chemical reaction inside a battery, causing your battery to become overcharged. An overcharged battery can shorten the lifespan of your battery, meaning you may have to grab a replacement earlier than planned. Good battery maintenance involves keeping the terminals clean, making sure the battery is secured while moving and properly securing the battery cables.
Tire Maintenance – You've probably taken your winter tires off of your car by now, but that doesn't mean you should overlook regular tire car. Hot summer temperatures can increase your tire pressure, so make sure your tires are properly inflated. Now is also a good time to try the Penny Test to see if you have a healthy amount of tread left on your tire!
Related source: How Stuff Works
---