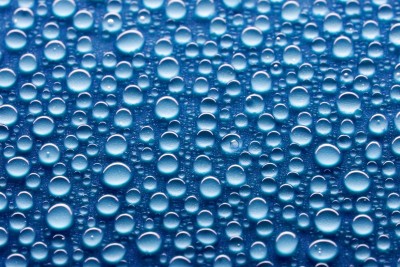 Hydrophobic glass, as the name implies for anyone versed in word origins, means that the glass is treated in such a way that it repels water. We've installed hydrophobic glass before, and although it's more expensive than normal windshield glass, some drivers prefer the tempered glass. Below, we explain a little more about hydrophobic glass and how it works.
Self-Cleaning Glass
Technically speaking, the glass itself isn't hydrophobic. All glass is essentially the same, but the hydrophobic glass is treated with a special self-cleaning coating. Self-cleaning glass is divided into two categories:
The two glass treatments are essentially the same in that they use the rain to clean themselves. Hydrophobic glass cleans itself by rolling rain droplets up the windshield, while hydrophilic glass pushes the water off in sheets to get clean. Additionally, hydrophilic coatings with titania can chemically break down absorbed dirt when exposed to the sun.
As you can see in the picture, hydrophobic glass works by forcing the water into tiny balls. The picture shows an example of flat glass treated with a hydrophobic coating. When you combine the treatment with angled glass, the water will go where it's pushed, down with gravity or up and over the windshield when traveling at fast speeds.
Worth The Cost?
Many people want to now if it's worth the cost to apply a hydrophobic coating to their windshield. It really comes down to personal preference, but like a lot of things, the more you spend, the better result you'll see. There are some treatments that you can buy at your local auto center or at Walmart for about $50. These coatings work fine in the short term, but the coating will wear off quicker than most.
You could opt to step up to higher quality coatings, which run anywhere from $75-$200. These coatings will last longer, but for the price, it's probably just as wise to have the treatment applied professionally. Mechanics preform this procedure rather regularly, and they'll ensure a quality treatment is applied properly. Professionally installed treatments will likely cost just a little bit more, but they'll last longer and you know you're getting quality work.
If you're considering getting the treatment done, or if you need any other work preformed on your windshield, give our Auto Glass department a call today!
---