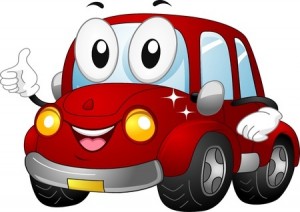 April has been deemed National Car Care Month, and it seems fitting since it appears the snow has finally subsided for the season. Drivers are encouraged to celebrate National Car Care Month in their own way, but we've listed a few suggestions as a way of saying "thank you" to your ride.
Buy New Tires – As we mentioned in a previous post, deals on tires revolve around the seasons. The best time to buy tires is in the spring or in the fall because drivers want to prep for the hot summer sun or the snowy winter season. Many auto shops have great deals on tires during the spring as they stock up for an expected rush. If your tires have taken a beating from the Minnesota potholes, it's probably time to invest in a new set.
Get an Oil Change – Changing your oil is one of the simplest ways to extend the life of your vehicle. If you've been waiting for the weather to warm up to preform the service yourself, now is your chance! If you'd rather let a professional do the work, we'd be more than happy to assist.
Fix Any Cracks – Your windshield takes a beating during the winter months. Dirt, grime, rocks and ice get kicked up onto your window, and sometimes they leave their mark. If you've left any chips or cracks unattended, now is the time to get them fixed. Changes in temperature can cause cracks to grow, and the last thing you want is for your windshield repair to turn into windshield replacement. As we preach on the blog, fix the minor problems before they turn into a major headache.
Brake Check – Drivers tend to hit their brakes more often during the winter season because snowy conditions and icy roads lead to more congestion on the highways. If your brakes are making a grinding noise, or if your stopping distance seems to have increased, stop in to an auto center to have them serviced. Remember, as a general rule, break pads should be replaced every 10,000-20,000 miles, while rotors should be replaced every 50,000-70,000 miles. If you're overdue for service, make an appointment during National Car Care Month!
---