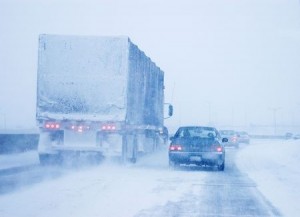 We all know the weather in Minnesota can be a little rough, but the weather we experienced at the end of last week contributed to some of the worst driving conditions the state has ever seen.
The storm came in Thursday afternoon and continued into Friday morning. Some areas of the state got more than six inches of snow, and plowing was discontinued in some places until the snowfall ceased. Drivers woke up for their morning commute only to find ice-covered cars, slick roads, and more than a few cars in the ditch.
Minnesota State Trooper Matt Langer said the roads were the worst he's seen in 25 years. Lt. Col Langer urged Minnesotans to stay off the roads on Friday unless it was "absolutely necessary."
Despite Langer's warnings, more than 400 crashes were reported between Thursday afternoon and Friday evening. The Minnesota State Patrol also said they responded to 40 jackknifed semis, 32 accidents with injury, and one fatality. When you add it all up, the Minnesota State Patrol responded to one accident every four minutes between Thursday afternoon and Friday night.
You can see some photos of the driving conditions from around the Twin Cities metro area below.
Driving in Adverse Conditions
We've blogged frequently this winter about how to stay safe while driving on the snow and ice. You can check out our expanded post by following the link, or see the abbreviated list below.
1. Check Your Tires – Winter tires can help you get up that same hill other cars with All-Season tires can't.
2. Windshield Prep – Clear the snow from all of your windows so you can make lane changes without worrying if a car is hidden in your blindspot.
3. Take It Slow – No need to be Dominic Toretto out there.
4. Know Your Roads – If you know a sharp turn or a steep hill is coming up, ease off the gas pedal. You won't be able to maneuver certain areas of your drive at the usual speed, so use common sense.
5. Prepare For The Worst – Make sure your car is stocked up on emergency essentials, like:
A charged cell phone

Blanket

Emergency lights/flashers

Sand or other traction-improving material

First aid kit
If your need to have body work done because you got in an accident during the blizzard, or if you need a new battery as temperatures again drop below freezing, stop in to Affordable Auto today.
Related source: St. Cloud Times
---