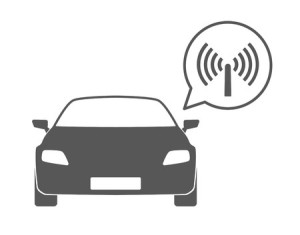 Not too long ago, we wrote a blog post supposing that car-to-car communications could be coming to an intersection near you in the not so distant future, and it appears the U.S. is moving forward with the idea.
According to a report by the National Highway Traffic Safety Administration, the U.S. is preparing a report that will examine security concerns, technological issues, costs and safety benefits of vehicle-to-vehicle communications. Previous research by the U.S. Department of Transportation suggests that inter-vehicle communications would significantly reduce the number of annual automobile accidents.
The DoT's report includes two interesting points of research. The findings suggest that two key features of vehicle-to-vehicle communications – Left Turn Assist and Intersection Movement Assist – could help prevent more than a half million crashes each year and save an estimated 1,083 lives each year.
As the name implies, Left Turn Assist prevents drivers from turning across traffic if another vehicle is approaching from the opposite lane, while Intersection Movement Assist helps drivers navigate intersections with heavy traffic.
"Safety is our top priority, and V2V technology represents the next great advance in saving lives," said U.S. Transportation Secretary Anthony Foxx. "This technology could move us from helping people survive crashes to helping them avoid crashes altogether – saving lives, saving money and even saving fuel thanks to the widespread benefits it offers."
In addition to the above technologies, the DoT are also studying:
The department believes the report as well as a commission on proposed rules will be ready by 2016. Once V2V technologies have been perfected, the DoT plans to focus their attention on personal driverless cars.
Related source: Motor Trend
---