5 Ways To Keep Your Parked Car Cool When It's Hot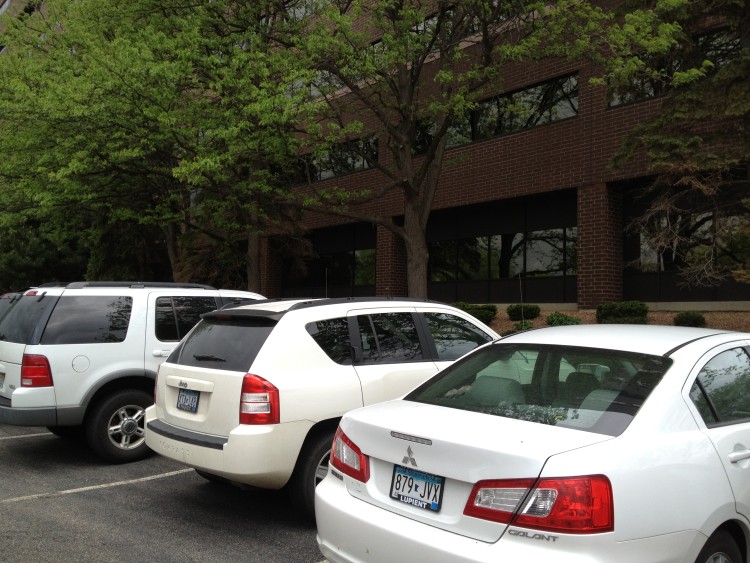 Summer is here and that means hot weather for us Minnesotans. And while it's great to be able to drive with the windows down after so many cold months, the summer heat can also really heat up your car when it's parked for a long period of time.
No one likes stepping into a heat soaked car when it's extremely hot out. So here are a few quick and easy things you can do to keep your car cool in these hot summer months.
Park in the Shade. This is the most obvious solution but may not always be an option. Naturally, shade will keep the sun away from you car and keep it cool in the process. Try to find trees on the edges of parking lots that you can park under.
Use a Windshield Sunshade. If you can't park in the shade, the next best option is to use a sunshade. A windshield sunshade is a device made out of varying materials that you use to cover your windshield while it's parked. The sunshade will reflect sunlight and keep your car cool as it protects from interior fading.
Cover Seats with Blankets. This is especially beneficial if you have leather seats. The blankets will absorb the heat and prevent the leather from heating up.
Crack the Windows. This will increase air movement so that hot air isn't sitting stagnant in the car.
Get your

Windows Tinted

. This is the effective and long lasting solution. Having your car's windows tinted will constantly reduce the amount of sun rays that enter your vehicle – keeping it cool throughout the summer.
Use these above methods to keep your vehicle cool in the summer and avoid burning yourself on your leather seats or seatbelt buckles.
---
How To Change Your Car's Headlight

Apr 8, 2015

If you're like most Americans, you've had to deal with a a burnt out headlight on your vehicle at one point or another. Unlike some other car issues, changing a dead bulb is a relatively quick and easy fix. Below, we walk you through the general steps to replace your car's headlight. Step 1 – […]

5 Tips for Choosing the Right Auto Repair Shop

Sep 6, 2013

When your car needs work, two things come to mind. You want someone who will get the repair done quickly, and most importantly, someone who won't overcharge you for the work. But how do you know which auto repair shops are honest and which ones want to take you for a ride? Below we share […]

Auto Repair Shouldn't Be Like Pulling Teeth

Jun 11, 2014

A recent study of over 2,400 car owners likened the car repair process to that of going to the dentist, a statistic we find downright depressing. According to the research, 83 percent of consumers "feel" overcharged by the auto repair process, and women respondents said they'd rather go to the dentist than take their ride […]